Bio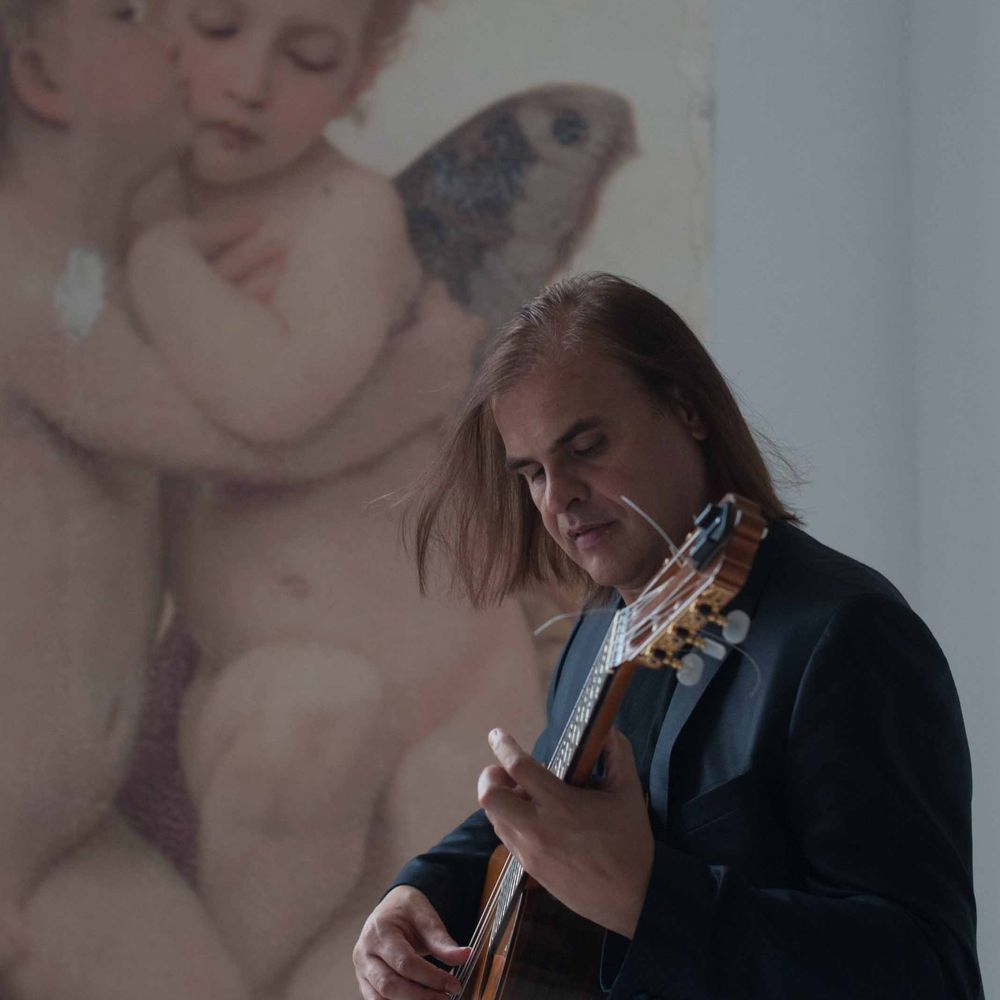 FABIO ZINI
Film composer, guitarist & orchestrator
Fabio Zini is a professional musician, performing guitarist and Film composer.
2023 He recently earned a professional certificate in Composition and Orchestration for Film and TV from Berklee College of Music, Boston. USA.
2022 Fabio has been awarded a Berklee Celebrity Scholarship. This scholarship is a true reflection of his outstanding work as a Berklee certificate program student.
2021 His work has been published on UCLA Music Library, University of California, USA.
In 2017 Classical Guitar Magazine published their video pick of Fabio Zini playing Piazzolla's Adios Nonino.
In 2007 he was nominated for a Grammy in the Tango genre.
Originally from Argentina, he holds a Bachelor's Degree in Music Education from the National University, Santa Fe, Argentina.
Since 1996 Fabio lives and works in the USA, performing on luxury cruise lines as Cristal, Silver sea, Holland America Cruise Lines, Carnival UK etc. and venues around the US over 20 years. He has composed several works for the guitar and other instruments, including a Concerto for guitar and orchestra.
The Ten Commandments of the Guitar, book and CD, is a collection of Fabio's original compositions, illustrating his technique, where he has developed the Zinistesia System - the first musical notation in color for guitar in the USA and Canada.
He also taught guitar to students at Florida International University in Miami.
As a live performer, Fabio brings charisma and cheer to every performance. With a vast and eclectic musical repertoire, Fabio connects with his audiences on an intimate level. Music is Fabio's passion, and he constantly strives to push the boundaries of musical excellence, originality, and diversity with his compositions and guitar renditions.